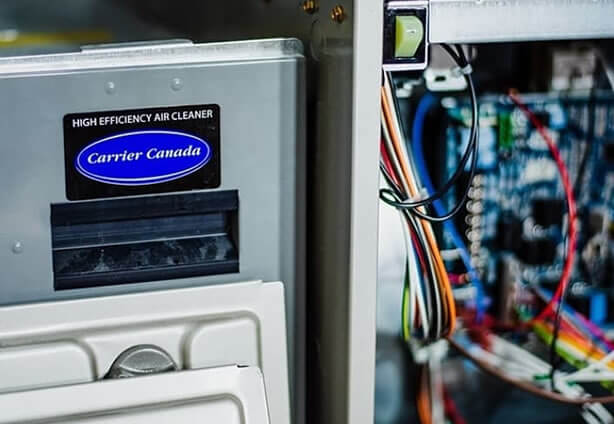 When do I need to replace my furnace?
This is the million-dollar question. It won't actually cost you millions, but replacing your furnace is still an investment.
The average life span of a modern high-efficient furnace is 15-25 years, however that strongly depends on a variety of factors such as correct installation and consistent maintenance.
These are our top 4 scenarios to consider…
1. Cost of Repairs
If your furnace has hit the 15 year mark and continuously causes you problems, it might be time to consider replacing it. This is especially true if the repairs amount to over half of what it would cost to replace it with a new unit. A new furnace not only provides you with the highest efficiency and optimal comfort, it also comes with up to 10 years of warranty.
2. Life Expectancy
With proper installation, regular service by a certified HVAC Technician, and preventative maintenance, a furnace can provide you with comfort for decades. However, even the highest quality technology doesn't last forever. This is why regular service appointments are a crucial piece of the puzzle. This is notably important when your unit exceeds its warranty because over time, components of your furnace will start to wear down. With technology and efficiency continuously evolving, replacing your furnace every 15-25 years is an economical choice.
3. Selling Your Home
If you plan to sell your home in the next few years and your furnace is nearing the end of its lifespan, consider having it replaced. Having a new furnace won't necessarily increase the value of your home, but it's an attractive bonus to potential buyers. People look for the best possible investment when searching for a new property. An inspection that reveals a 20+ year old unit will alert buyers that they'll need to replace it in the near future. This can result in lower offers or worst-case scenario, no offers at all. Buyers want to be assured that their dream home is up to par.
4. Cracked Heat Exchangers
This particular scenario is very serious and requires immediate attention. Cracked heat exchangers allow carbon monoxide to enter your home, putting you and your family at great risk for CO poisoning. When this situation arises, your furnace must be shut down for obvious safety reasons. Depending on the age of your unit, heat exchangers can be repaired under warranty. However, the cost of this repair is nearly that of a brand new furnace if you have to pay for it out of pocket. Therefore, a replacement is often the best choice.
When in doubt, we are here to offer professional and expert advice. If you ever have questions about whether or not you should replace your furnace, give us a call! With a free in-home consultation, you can expect an honest and transparent recommendation.